Dave Wong Wallpapers
Dave Wong (known in Mandarin Chinese as Wang Chieh and in Cantonese as Wong Kit) was a Chinese pop star famous in the late 1980s and early 1990s. His most memorable hits include "A Game A Dream", "Forget You Forget Me", "Whether Or Not I Really Have Nothing" and "In Order To Love Life Dream".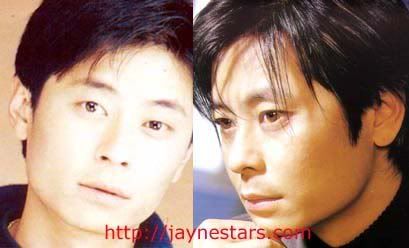 He was born in Taiwan as the son of a former Shaw Brothers actor, Wong Hap. He grew up in Hong Kong. Wong shot to the top of the Tawainese music charts in 1987 with his debut album A Game, A Dream, which sold over 500,000 copies and found great success in Hong Kong during the late 1980s, early 1990s and 2000s. Many of his songs were used as the theme songs of popular TVB series. He is one of the few artists from Taiwan to break into the Hong Kong market, with four years of chart-topping record sales. He is likewise successful in other markets such as Malaysia, Singapore and China.

His music can be described as being melancholy and haunting in a blend of rock and ballads. Wong is an established songwriter having written many of his most popular songs but also covers songs by other artists, both Asian and western. However, he delivers all his songs with distinctive passion and energy.

To date he has recorded 26 studio albums in Mandarin and 11 in Cantonese. In addition, numerous compilations of his popular songs have been released.

After staying in the market for more than four successful years, he migrated to Canada in 1994 after his second marriage in April 1993 while consectively releasing two mandarin albums yearly until 1998. In March 1996, he released a new mandarin album under a different label, Pony Canyon which had ceased operations in Taiwan since late 1997 due to the Asian Financial crisis. Altogether, he had released a total of five mandarin albums in just a period of two years at Pony Canyon with notable hits like I Love You.






Dave Wong Wallpapers