Oguri Shun wallpapers
Oguri Shun (小栗 旬, Oguri Shun?, born December 26, 1982 in Tokyo, Japan) is a Japanese actor, who gained a rise in popularity by starring in the hit TV drama, Hana Yori Dango, and its sequel. His most recent role in TV drama is in Binbō Danshi as Kazumi Koyama, the lead role. He also won an award for his movie Crows Zero.

Shun made his way into the acting industry because he was an avid admirer of Yuki Uchida, a popular Japanese idol in the 1990s. He wished to meet her, and he joined theater and acting classes to do so. He admits he didn't really like theater or the acting classes, but somehow, his ambition to meet his idol -- and the pretty girls in his class -- kept on driving him. Now, Shun says acting is his life and wouldn't want it any other way.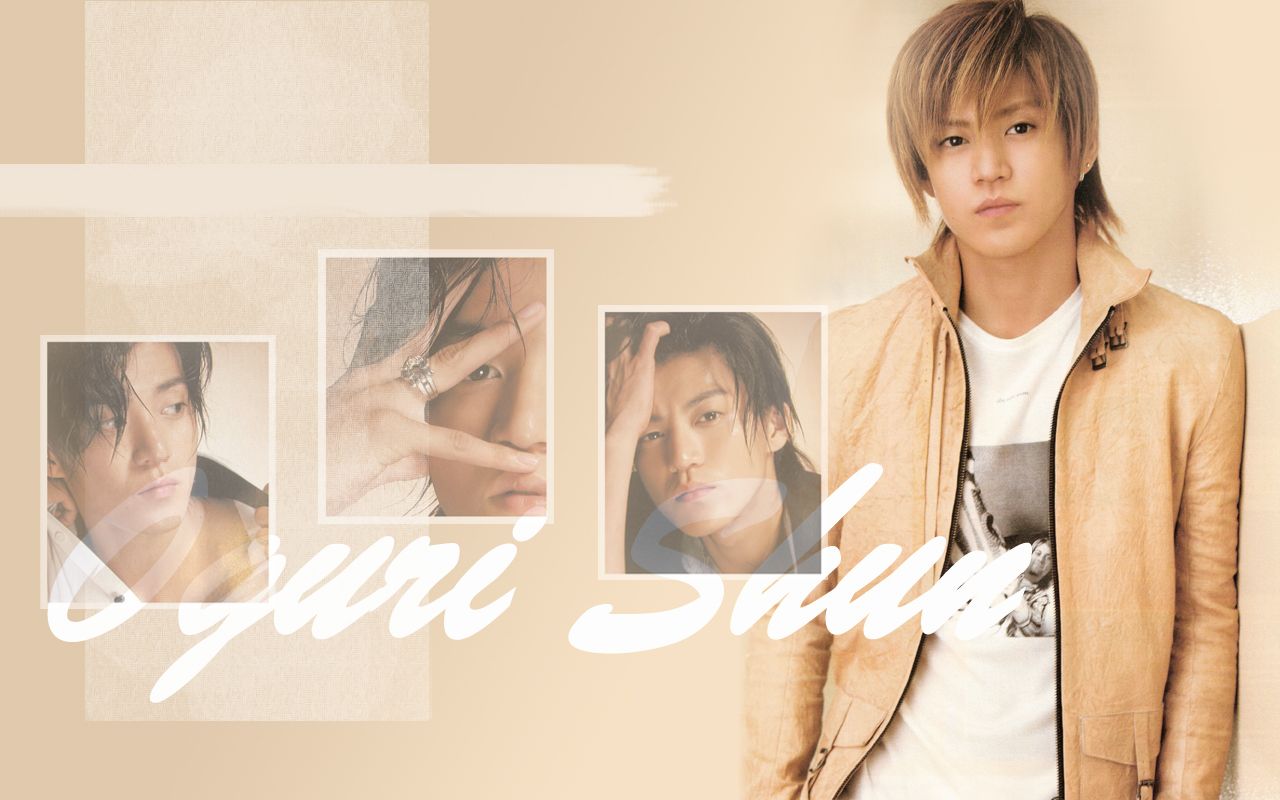 Oguri's best friend is Takashi Tsukamoto, an actor, model, and singer. Oguri and Tsukamoto acted together in a drama — Stand Up!!. Tsukamoto was a popular womanizer while Oguri's character, Kouji, and his friends tried to pick up advice and hints from the super idol so they could get a girlfriend themselves. Oguri and Tsukamoto have also modeled together in a yaoi magazine once.

Oguri's first widely publicized girlfriend was Mari Yaguchi. On April 10th, 2005, she and Oguri's relationship was uncovered by the tabloid magazine FRIDAY. Oguri and Yaguchi had been dating for a year already until then. She quit Morning Musume fifteen days after the paparazzi incident (one day before the publish of the magazine), stating that she had "betrayed position as an idol" and that she "want[ed] to move on with [her] career as an adult." Fans speculated that her management, Up-Front Agency, forced her to "quit" since it is fairly understood that members of Morning Musume are not allowed to have boyfriends to uphold their pure "idol" image.

Several newspaper accounts note Oguri for being a gentlemen throughout the whole ordeal and realizing how much Yaguchi had to give up to be with him. The two reportedly broke up in April of 2006. The reason they told the public was because they both became too busy to see one another.

Oguri Shun can speak English but not fluently, though he did express his want to do so. Whenever he gets two consecutive days off from work, he likes to go surfing which one of his hobbies.

He has a condition called 'Pectus Excavatum', which is a disorder that affects the growth of several ribs, they grow abnormally, making the chest appear "caved-in" or deformed. Up to 45% of cases, this disorder is reported to be genetic.



Oguri Shun wallpapers