Stephen Chow Wallpapers
Stephen Chow Sing-Chi, born 22 June 1962[citation needed], is a Hong Kong actor, comedian, scriptwriter, film director and producer.

Chow is a well-known, top-tier comedian and superstar of Hong Kong entertainment. This image is epitomized by his nickname 星爺 (Sing Yeh, lit. Grandmaster Sing). However, his brand of mo lei tau comedy, which includes puns, double entendre and jokes at the expense of unique aspects of Chinese culture, meant that few of his earlier films could exercise much impact in the West until his later films, Shaolin Soccer (2001) and Kung Fu Hustle (2004).

Stephen Chow began as a temporary actor for TVB. He entered TVB in early 1980s, and was trained there, although he had few opportunities to appear in films. In 1988 he was invited by director Danny Lee Sau-Yin to appear in a film, for which he won the Golden Horse award for best supporting actor award. After that, TVB gave Stephen Chow an opportunity to show in few TV dramas.

Chow later began to focus his efforts on Hong Kong films. In 1990 he acted in the film All for the Winner, which grossed over 40 million HK dollars. Two years later, Chow acted in all of the five top-grossing films of 1992, including All's Well, Ends Well, Justice, My Foot!, Royal Tramp, Royal Tramp II, and King of Beggars.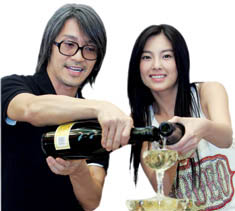 In 1999 Chow began directing films, with King of Comedy, a parody of his own early career. In 2001 his film "Shaolin Soccer" (Siu lam juk kau) grossed over 60 million HK dollars, the film won Best picture, and Chow won Best Actor and Best Director at the 2002 Hong Kong Film Awards, receiving a total of 7 wins from 2001-2003, including Blue Ribbon Award for Best Foreign Language Film & Golden Bauhinia Best Picture and Best Director. In 2004 he also directed the film Kung Fu Hustle (Kung Fu), which grossed over 60 million HK dollars, winning 18 awards including BAFTA Best Film not in the English Language, 5 Golden Horse Awards and 6 Hong Kong Film Awards. These two films were his first works to enjoy widespread success among mainstream Western audiences.

Chow's film CJ7, which began filming in July 2006 in the eastern Chinese port of Ningbo, was rumored to have the biggest budget ever for a Chinese film at the time, costing over 100 million Chinese yuan (US$14 million; €9.5 million). In August 2007 the film was given the title CJ7 ((长江七号)Chang Jiang qi hao), a play on China's successful Shenzhou manned space missions—Shenzhou 5 and Shenzhou 6.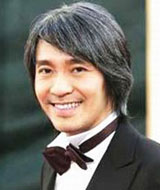 Stephen Chow Wallpapers