Gillian Chung Wallpapers
Gillian Chung (born January 21, 1981) is a Hong Kong-based actress and singer. She is best known as a member of the Cantopop group Twins, alongside Charlene Choi.[4] In 2000, one of the model agencies that Chung worked for as part-time while in HK contacted Chung about a job opportunity offered by Emperor Entertainment Group (EEG). Chung accepted the offer in 2000, became a contracted artist of EEG and underwent training before her debut. In 2001, the management company assigned her to form a singing duo, Twins, with Charlene Choi. Currently, she is on extended leave to avoid scrutiny by the media and the public due to the Edison Chen photo scandal in February 2008.

Chung made her film debut in U Man which was released in 2002 and has since proven her acting skills in a number of films like Beyond Our Ken which has earned her critical acclaim, being nominated as 'Best Actress' in the Gam Zhi Ging Awards. Outdoing herself in every martial arts sequence, Chung has established herself as the up and coming action star.

In the film Beyond Our Ken released in 2004, Chung played as Chan Wai Ching, a spurned girlfriend of the eponymous Ken. The film managed a box office taking of HK$3,886,355 and it has its World Premiere in Tokyo International Film Festival.[7] In January 2006, the film 49 Days exceeded the HK$10 million mark, earning a spot in one of Hong Kong's best box office films for the year 2006

Chung is a graduate of the Kowloon True Light Middle School and attended RMIT University in Melbourne, Australia.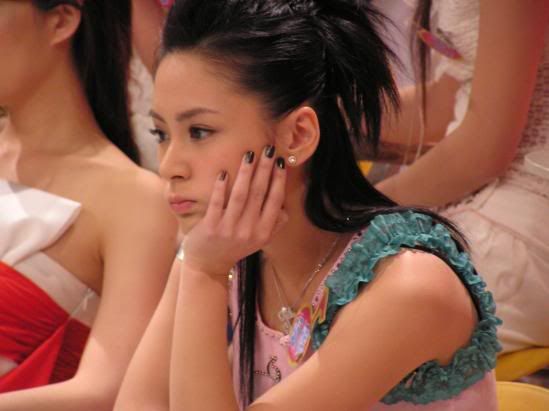 Gillian Chung Wallpapers