Matthew McConaughey Wallpapers
Matthew David McConaughey ( born November 4, 1969) is an American actor. After a series of minor roles in the early 1990s (including his breakout role in Dazed and Confused (1993), director Richard Linklater's second feature film), he appeared in films such as A Time to Kill (1996), Contact (1997), U-571 (2000), Sahara (2005), and We Are Marshall (2007). He also played the leading man in several romantic comedies, including The Wedding Planner (2001), How to Lose a Guy in 10 Days (2003), Failure to Launch (2006), and Fool's Gold (2008).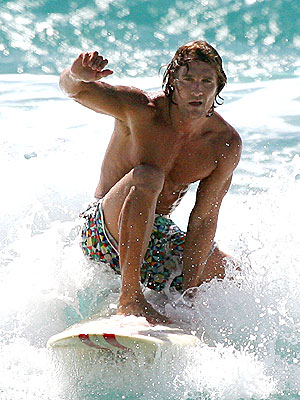 McConaughey, the youngest of three boys, was born in Uvalde, Texas, the son of Mary Kathleen "Kay" (nee McCabe), and James Donald McConaughey, a gas station owner who ran an oil pipe supply business and once played football for the Green Bay Packers. McConaughey has Irish ancestry and had what he describes as a strict Baptist upbringing. McConaughey's mother and late father divorced and re-married each other several times.
McConaughey moved to Longview, Texas — located east of Dallas. He lived for a year in Gorokan, New South Wales, Australia as a Rotary exchange student.



Matthew McConaughey Wallpapers